Secret Ingredients
8 ounces fresh cranberries, washed and wiped
4 ounces fresh kumquats, cut in to 3 even pieces with pips taken out
1/4 pint orange juice
1 cinnamon stick
4 ounces sugar, of your choice
4 tablespoons port wine, of your choice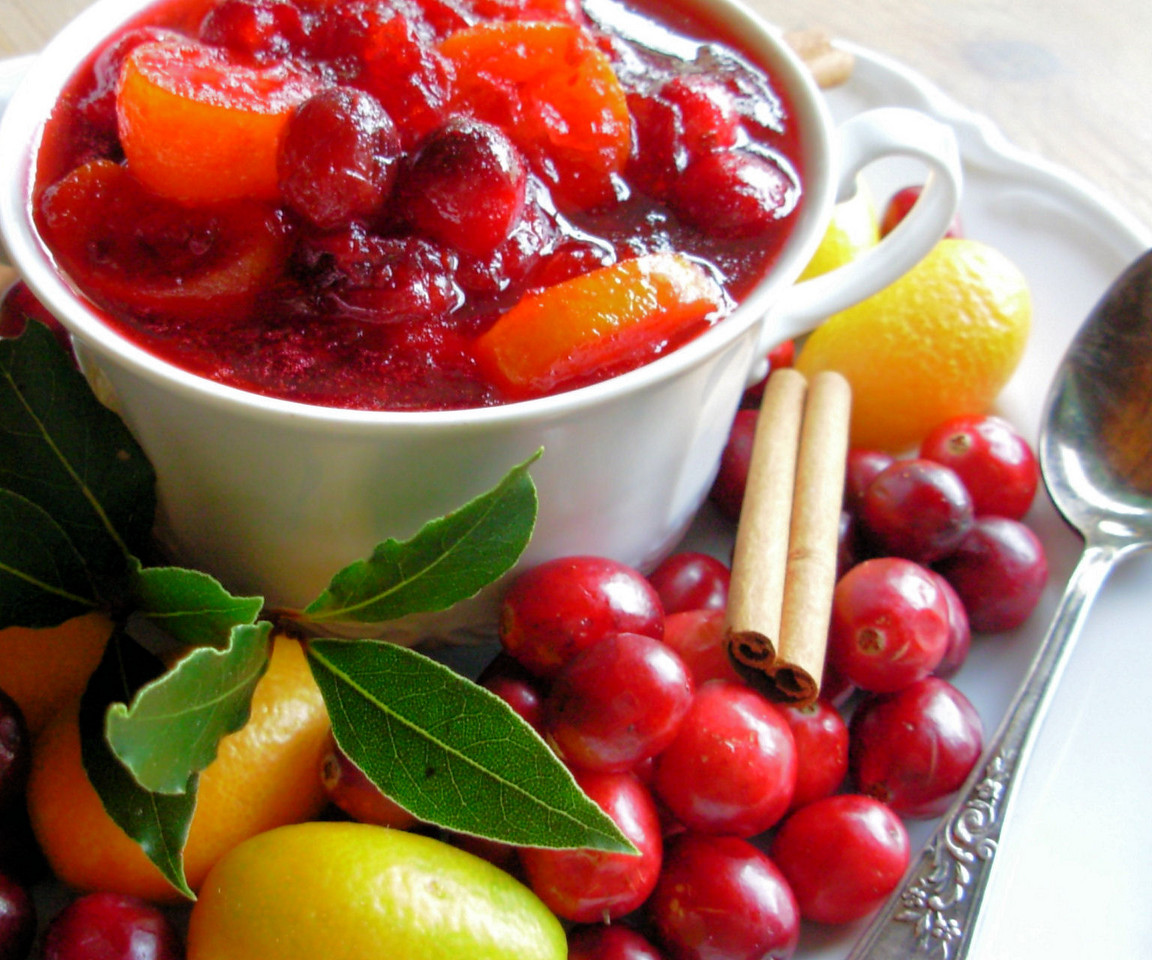 Secret Ingredients
8 ounces fresh cranberries, washed and wiped
4 ounces fresh kumquats, cut in to 3 even pieces with pips taken out
1/4 pint orange juice
1 cinnamon stick
4 ounces sugar, of your choice
4 tablespoons port wine, of your choice
Directions
Put the cranberries, kumquats, orange juice and cinnamon stick into a saucepan.
Bring to the boil and then lower the heat and simmer for about 10 to 15 minutes or until the fruit is tender.
Remove the cinnamon stick and add the sugar.
Cook gently until the sugar has dissolved and the sauce has thickened – for about 10 minutes.
Stir in the port and serve.
TO FREEZE:.
Cool after stirring in the port and pack into a freezer container. To use, thaw overnight.