Secret Ingredients
1 (17 1/3 ounce) can large refrigerated buttermilk biscuits
1 (10 7/8 ounce) can large refrigerated buttermilk biscuits
1 (16 ounce) jar chunky salsa
2 cups shredded monterey jack cheese
1 small green bell pepper, chopped
1/2 cup sliced green onion
1 (2 1/4 ounce) can sliced ripe olives, drained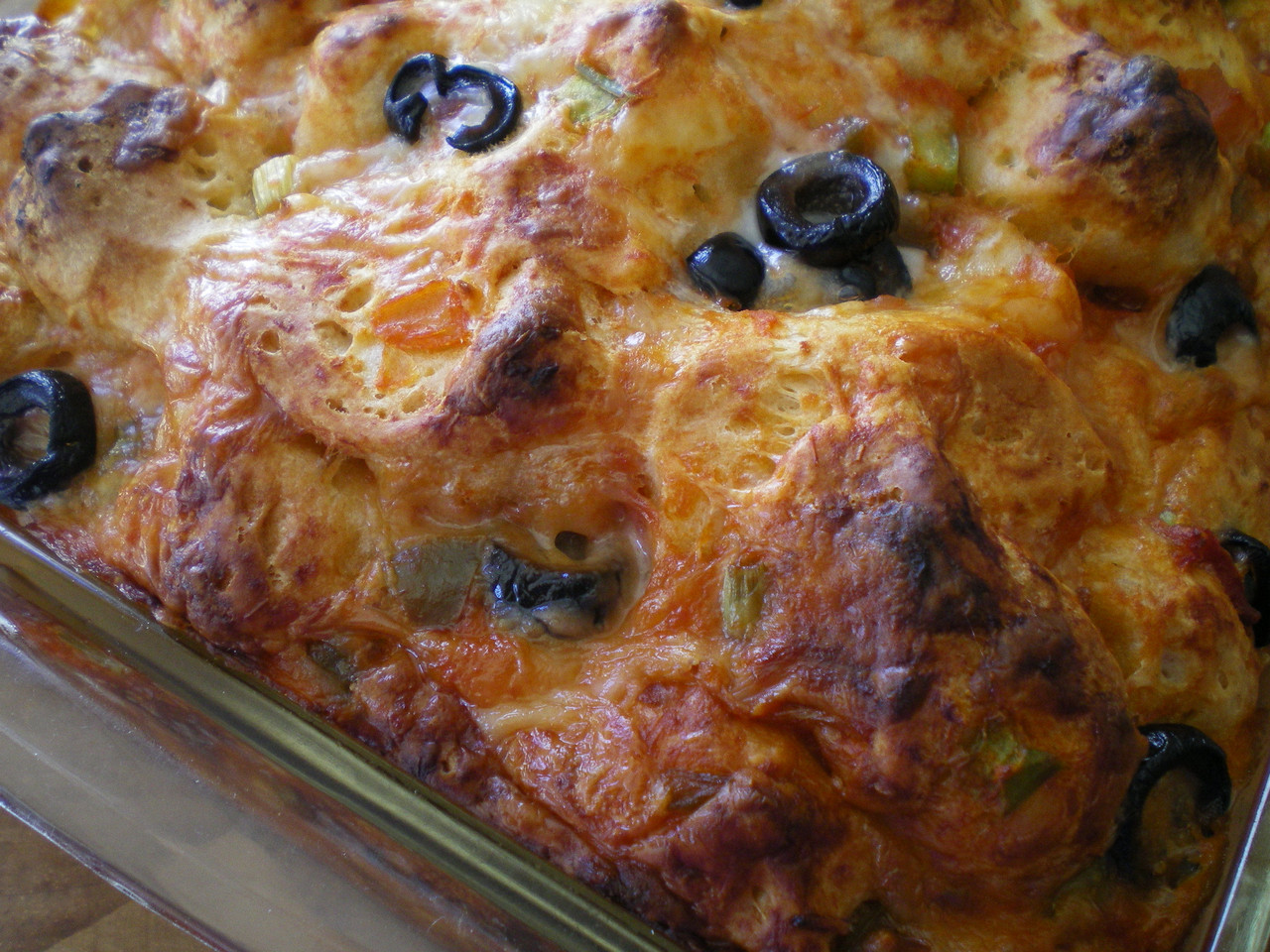 Secret Ingredients
1 (17 1/3 ounce) can large refrigerated buttermilk biscuits
1 (10 7/8 ounce) can large refrigerated buttermilk biscuits
1 (16 ounce) jar chunky salsa
2 cups shredded monterey jack cheese
1 small green bell pepper, chopped
1/2 cup sliced green onion
1 (2 1/4 ounce) can sliced ripe olives, drained
Directions
Separate biscuits; cut each biscuit into 8 pieces.
Add the biscuit pieces and salsa to a bowl, toss gently to combine.
Spoon mixture into a greased 13×9 inch baking dish.
Top with cheese and sprinkle remaining ingredients evenly over the top.
Bake at 350° for 45 minutes or until edges are golden and center is set; let rest 15 minutes.
Cut into squares.
Good served with soup and salad.